Welcome to the Horizon Gate.
The ancient structure looms ahead, rising far above the mountain peaks. Eclipsing this planet's moon, it brims with unfathomable energy, ready to send you to the furthest reaches of space.

Where do you wish to go?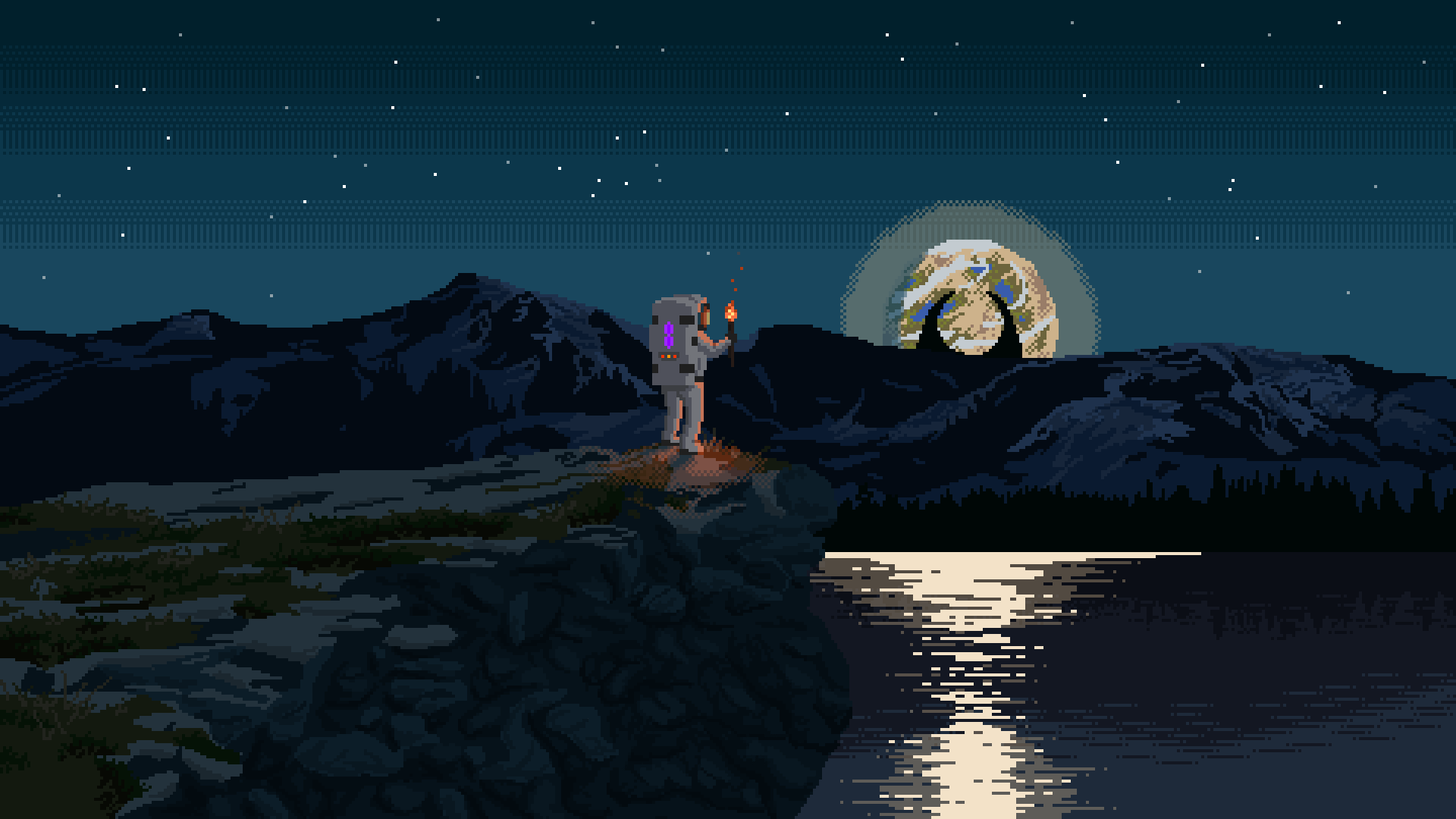 A galaxy awaits...
The Ansible
Updates
2023/01/31
Work has begun on the Weave! It's still in progress, but is no longer a blank page. Check it out for some sweet lore.
2023/01/28
Text-based adventure! I've finally gotten to adding additional content at the current end of the "Lounge" section of the Sanctum. It's still super basic and work-in-progress (like, there's only a single page), but I'll expand it soon. Go check it out!
2023/01/22
I made the index page cooler! I love adding lore to my site, so I added some lore to my index page to go with my pixel art, and set up some stuff for potential future content. Check out those cool glyphs... Apart from that, I probably won't be working much on the site for the next week, since I have several semester final exams and university application deadlines coming up.
2023/01/19
Webrings! That's right, I've signed up for a bunch of webrings, because I think they're really freakin cool. I mean, who needs search engines? On a more serious note, I've found one of the most pervasive commercial invasions of the personal internet has been search engines. Services like Google and Bing often serve you personalized ads instead of useful information, and cater to both outside corporate and government influences to tailor their results. So yeah, I've decided to join webrings in an act of protest. And also to get people to look at my stuff. Anyways, check out the navigation bar to your right for some neat rings. Go on, surf like it's 2002 again! There's a whole internet to see.