Pentax Spotmatic SP Repair
2022/01/18
For the longest time, my thrifted Pentax Spotmatic SP had an issue where the light meter switch would not disengage upon shutter release, thereby leaving the mirror stuck until the subsequent shot. However, as of today, I have fixed that. I am now in possession of a fully functional Spotmatic! Expect some more shots from that camera in my gallery. Anyways, here's how I went about the repair.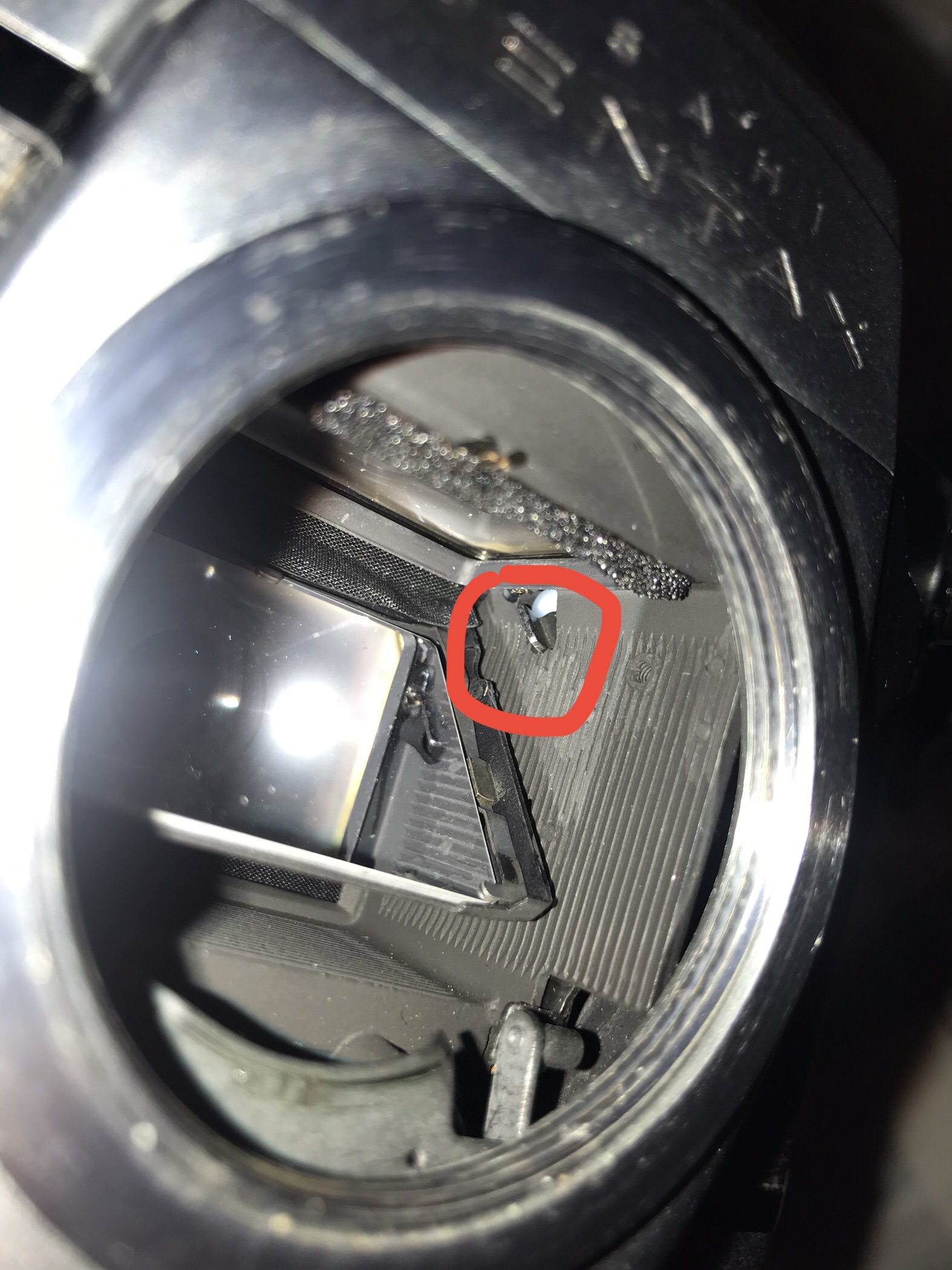 Pictured above, is the key to the once-broken mechanism. It is a small lever beside the viewing mirror, which gets pressed each time the mirror flips up, thanks to a small bolt attached to the side of the mirror. When the lever is pressed to its active position while the light meter/DOF preview switch is also active, the meter switch should snap back down and thus allow the mirror to also return to its normal position. However, since about 1964 to 1976 when this camera was made, its internal lubricants have mostly gunked up its mechanisms. That was the case for the meter switch mechanism, which was gunked up to the point where it encountered significant resistance while releasing.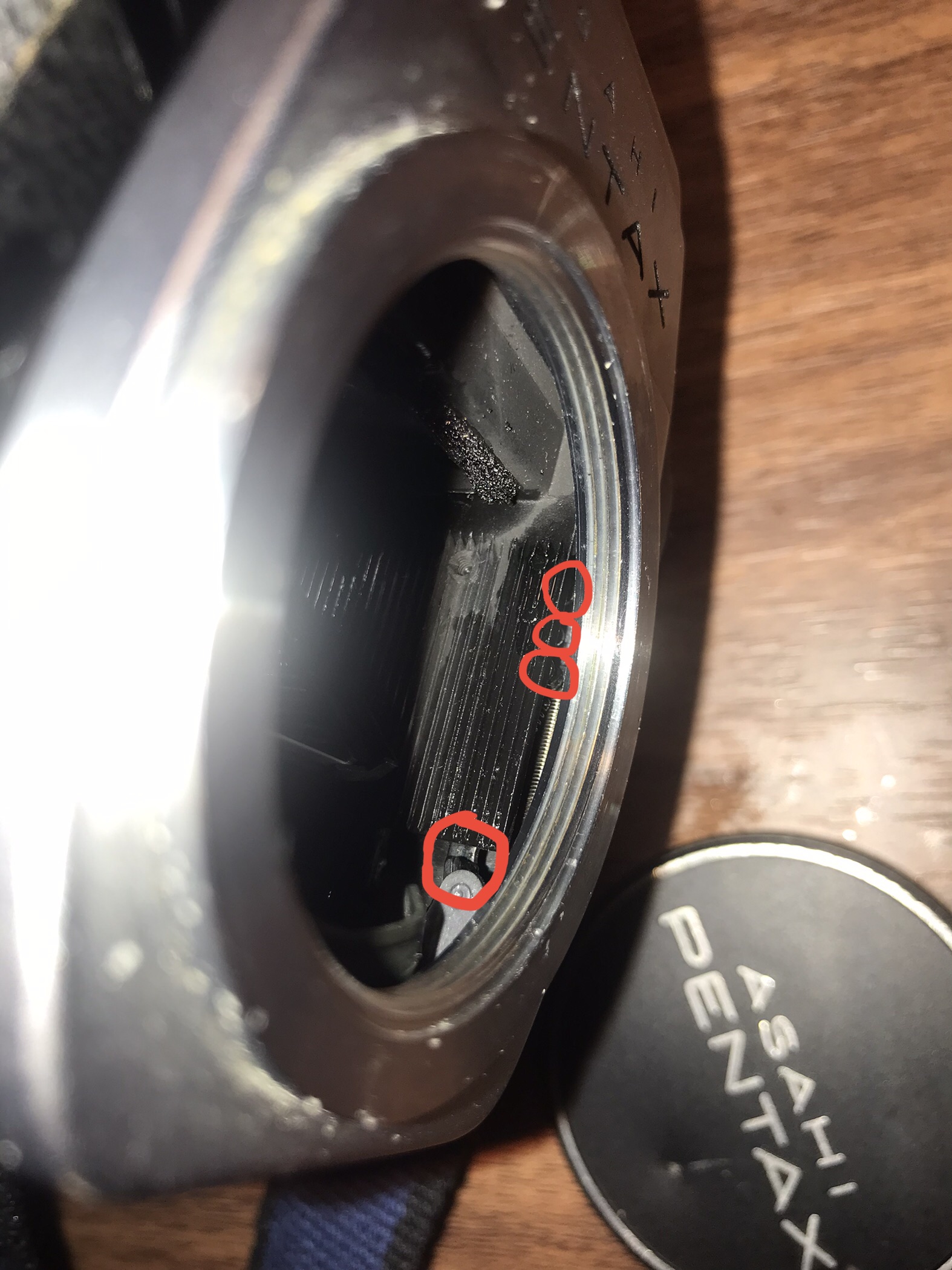 Normally, such an issue would require taking apart the affected camera. Like, the whole thing, removing both the bottom and top cover and tearing off the leatherette to get at the front plate. Not only do I not have a spanner wrench to take off the top cover with, but I also don't have spare leather to replace the wrapping with, which was why I didn't get around to attempting repair. However, after futher research and messing around, I found out that——with the meter switch up——I could access bits of the switch mechanism through the small slit pictured above after taking off the lens. After digging out the service manual and familiarising myself with the mechanism, I decided to put some bearing oil on the exposed bits using a paper clip to direct the lubricant drops, and leave the camera upside-down for the lubricant to migrate up the mechanism. A few hours later I came back and repeated the process, this time lubricating a little deeper into the exposed mechanism and accidentally getting lubricant everywhere. And a few hours after that, it worked! The switch moved noticeably smoother when going up, and experienced significantly less resistance when going back down, allowing the mirror to fully push the lever and release the switch.
If there's any lesson to be learned from this, it's that sometimes you don't have to take apart your camera to fix it. And that paperclips are really useful for fixing cameras. Also, be careful with lubricant, because it's really hard to get it off places you don't want it to be. Hopefully those stains don't affect the photos I take with the camera.