Welcome to my web site!
Hey there! I'm Whey_Isolate, and welcome to my corner of the World Wide Web. Here, I share my writing, artwork, photography, and cool finds from real life and the interwebs. I particularly like vintage technology and using stuff from the past, so if you're a a retro nut like me, this is the place to be! Of course, my website is always work-in-progress, and as time goes on and my skill improves I will continue to add on to my litte digital home, so bookmark this page if you want to see more from me. Enjoy your stay!
Why this web site?
This was kind of spontaneous. One minute I was browsing for webcomics, and the next I noticed something odd about the website's url. "Neocities." Wasn't that... Geocities? I liked retro and vintage stuff, and somewhere in my knowledge of modern history, that name popped up. But it wasn't Geocities. And then, the next day, I had fallen in. As someone born in the mid 2000s, the only World Wide Web I had ever known was a handful of large corporate media platforms, like YouTube and Reddit. But who knew there had once been a true web out there, built on connection and respect rather than vanity and exploitation? The moment I learned of the movement to restore it, I wanted in. So I dusted off my web wizarding skills from a computer camp years ago, learned some HTML and CSS, and now here we are. I'm still not sure what to do with this digital home that I've built for myself. It's an overwhelming amount of freedom and expression compared to, say, an Instagram profile or a YouTube channel, and I'll be spending a long time yet acclimating. But I hope that you, dear web surfer, can enjoy the things I create and share on here, and that we may all play a part in building this strange, messy, and vibrant community beyond the chaos of the mainstream.
About me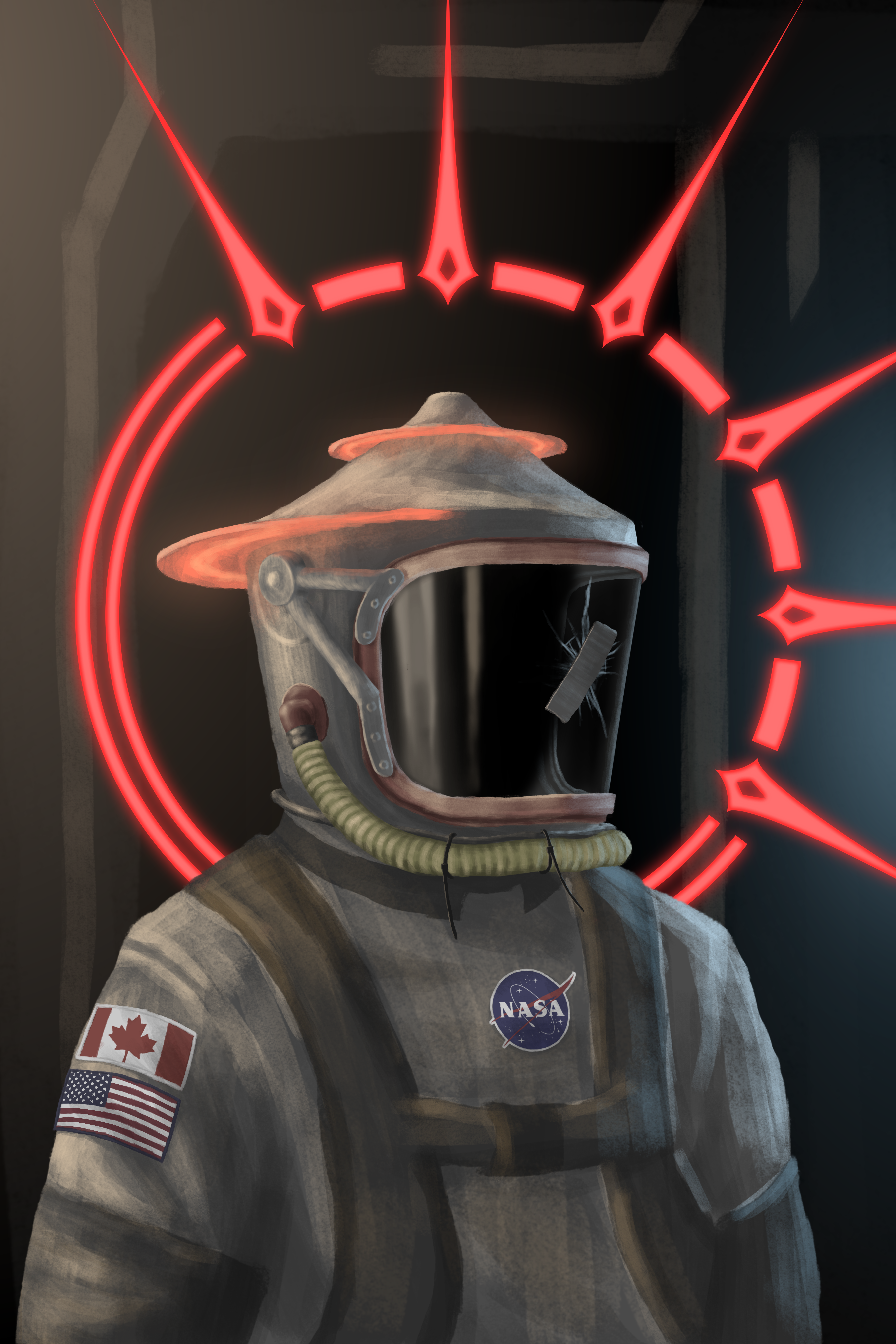 I'm not one to share much about my real-life self on the internet, at least not outside my private social media accounts. But here are some facts about me!
I love stories. Really, any kind, whether it be poems or fairytales or novels or even memoirs.
I write stories. I'm working on an epic science fantasy novel right now, titled Sailor for the Second Dusk.
I draw stories, too. Usually, they go along with what I write.
Photography is my favorite excuse to wander the city and fool around.
History is my jam, particularly 20th century history. I mean, just look at how much changed in one century. It's crazy.
I like to experience history through old technology. This involves lots of dumpster diving and even more thrifting.
I hoard. I hide my true identity not only out of safety, but also out of shame. My house is piled with old tape decks and CD players and film cameras. And obsolete media. So much obsolete media...
"Self" portrait