Vintage Audio Collection
The back of the storage capsule is lit by a small solar lamp. Under its wavering light, is a large pile of decks, steroes, and speakers.
Portable Systems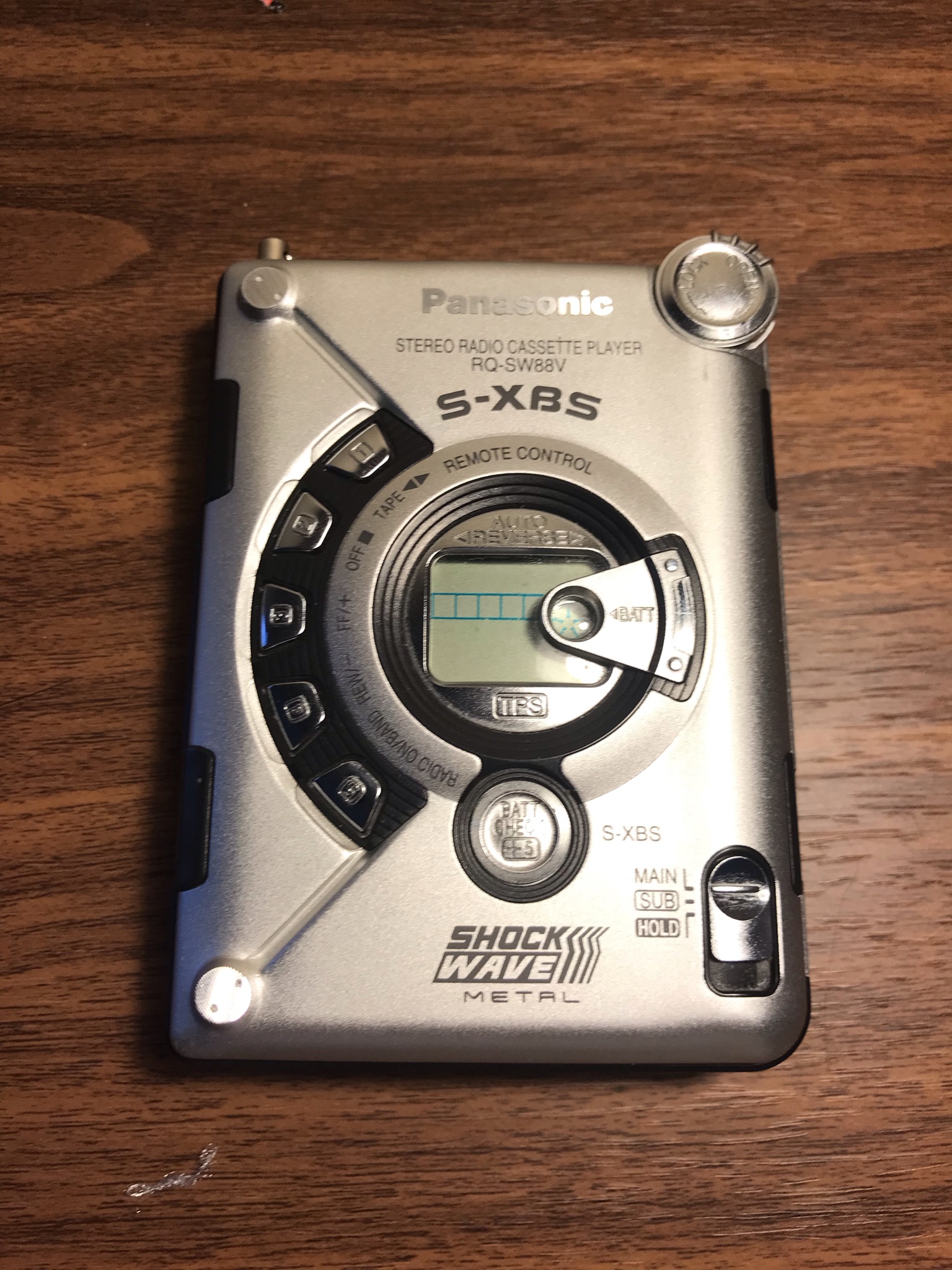 Panasonic RQ-SW88 Cassette Player
This was my first serious portable cassette player. After a middling experience with a knockoff Walkman from Amazon, I decided to order some replacement belts and try to repair my RQ-SW88, which I had been using for a while as a portable radio. It was surprisingly hard to find a tutorial for this, but I eventually landed on a Russian YouTube video with a couple hundred views which showed a rough overview of the process. I couldn't understand a word, but the visuals were enough, and soon I had desoldered the cassette player's main board and replaced the old disintegrated belt with a new one. Unfortunately, however, after putting the thing back together, I discovered the belt I put on was too tight, and was not well made. The wow and flutter were bad, to say the least. Worse, this unsteady belt meant it ate my tapes even more than I eat shredded cheese straight from the bag at 3AM. Still, I used it for a month or two until I got my Sony Walkman. Even with crappy Apple earbuds and no remote, it's really nice to use and look at, and I plan on ordering better belts and trying to repair it again. Another advantage is that not only is it small enough to fit comfortably in any pocket, but it also has excellent battery life, being able to run more than ten hours on a single AA battery. If you're looking to get one of these (there are quite a few floating around eBay), I would highly recommend it.
Sony Walkman WM-SXF10
This was my first real Walkman. I got it off of Etsy using the same gift card that got me my Chinon lens, and it was totally worth it. Despite being made of plastic, it feels exceptionally well-built and sturdy in the hand, and all of its satisfyingly clunky buttons are smooth to use. Its tape mechanism is great, with no noise apart from tape hiss, and very good dynamic range for both type 1 and type 3 tapes. It also has a fully analog radio, just the way I like. Though it has no auto reverse, eats through batteries rather quickly, and is quite bulky, it simply works. In the same way that my Mamiya Sekor 500TL is my favorite camera, the Sony Walkman WM-SXF10 is my favorite cassette player. I find myself often bringing it to class, to listen to my mixtapes or to the radio during study sessions, and it certainly is gratifying to have something that allows me on-demand use of the wonderful format that is compact cassette. Sure, it might be big and bulky, but it still fits in my sweatpants' pockets fine, and for jeans I can just clip it to my belt. Which is a whole thing of its own, strolling down the street like it's 1993. Another great thing is how easy it is to maintain: in the rare case that its signature sports-edition protection fails, and it needs fixing, all of its components can be accessed just by taking off the cover, with no need for desoldering the board for belt replacement. Its speed dial is even accessible from the outside, which is something I haven't seen very often. Overall, 9/10 Walkman. I'll be keeping it around.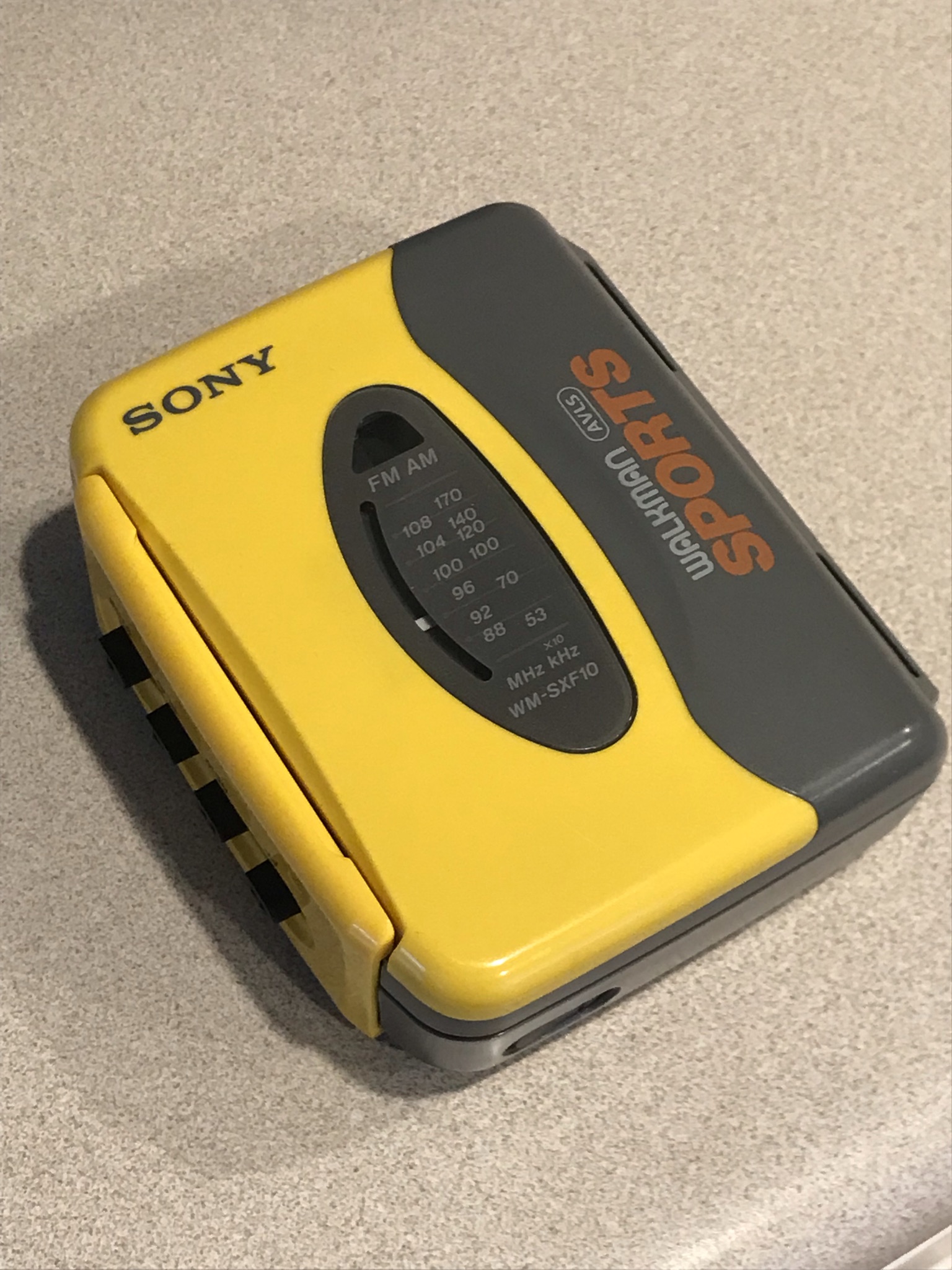 Sony CD Walkman D-F20
Sony MD Walkman MZ-R700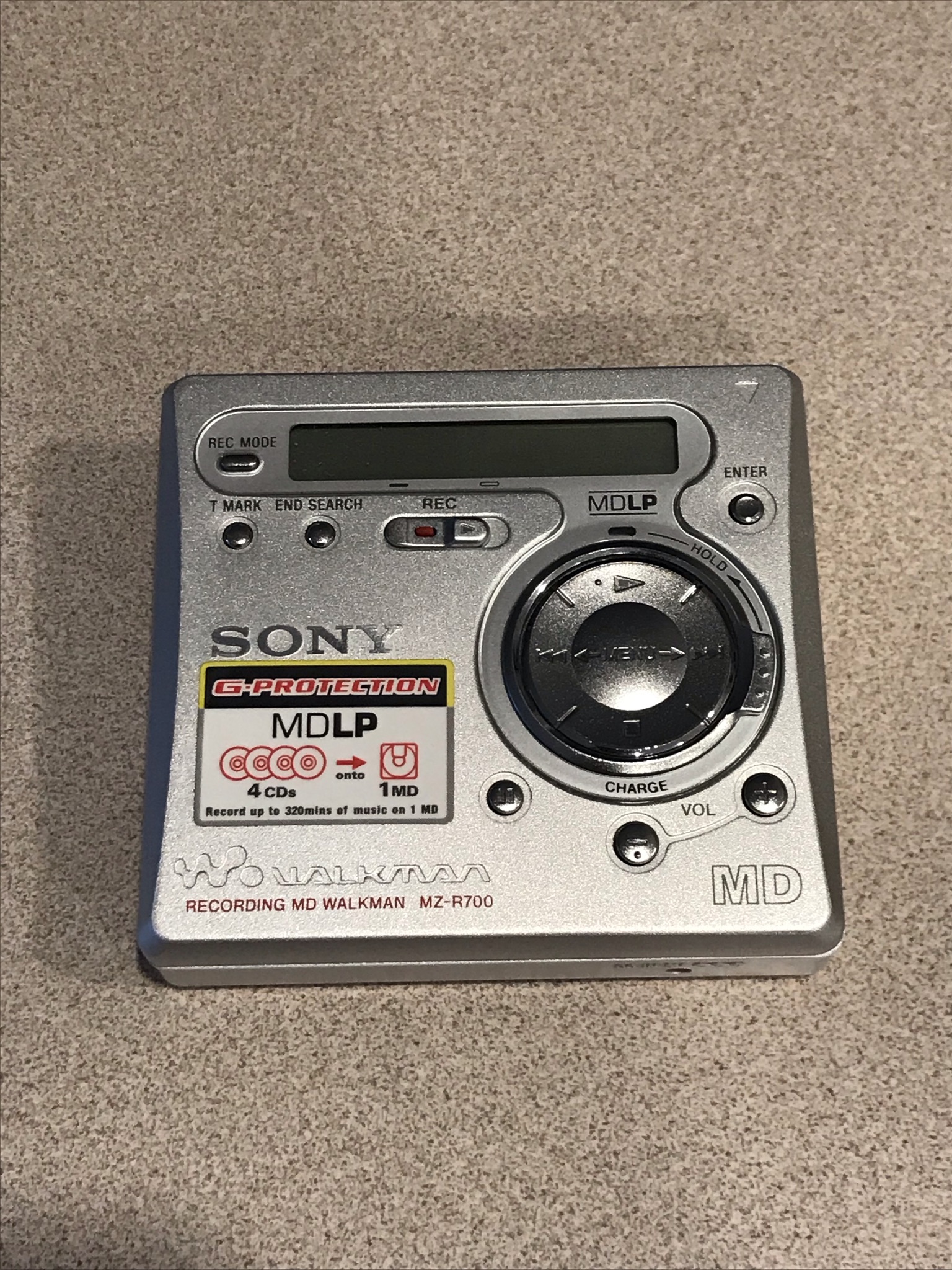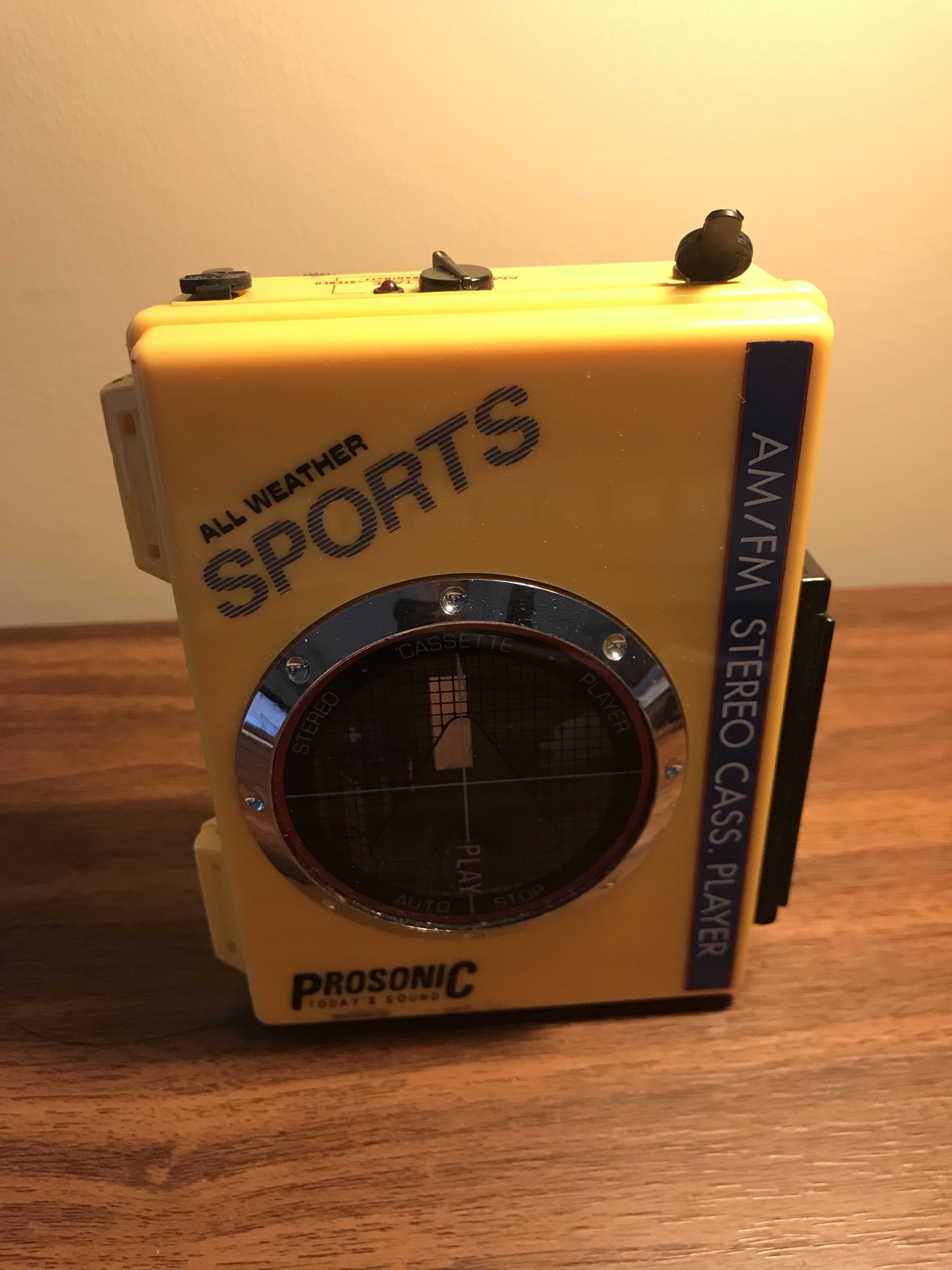 Prosonic Sports Cassette Player
Apple iPod Classic 5th Generation